Prices and Payment
Contact us for prices
Prices always depend on the required type and quality. Customers receive a price quote, based on the required type and quality of trees, within a few days of inquiry.
Our trading within Europe has provided us with insight into which types of Christmas trees that sell best in various markets. However, it is always advisable to inspect the trees yourself.
Payment
Price and conditions of payment are arranged when the customer has selected the required products. Payment is generally divided into three instalments:
First instalment (approx. 10%) when the agreement is made and signed.
Second instalment (approx. 40%) before tree felling begins.
Third instalment (approx. 50%) before the trees leave the loading area.
Or on the basis of a bank guarantee issued by a Danish bank.
How Much Does a Christmas Tree Cost?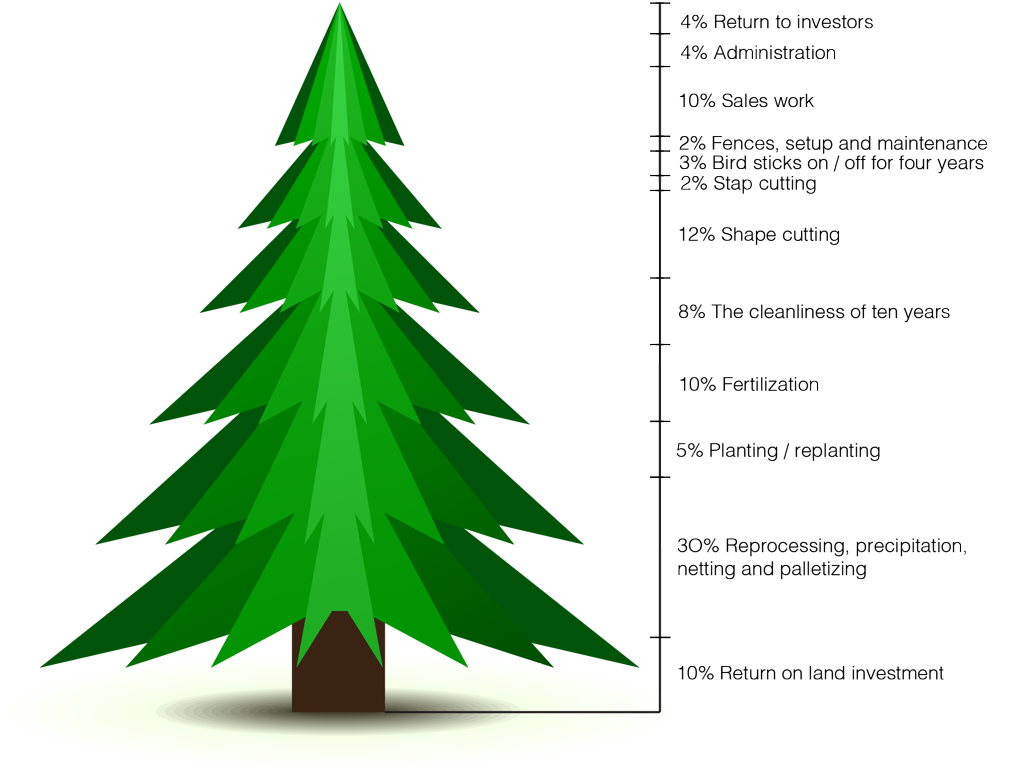 Customers are always welcome to inspect the handling of their products at any given time, e.g. during felling, netting and loading. We will be pleased to accommodate you whenever required.